Do you really need your own website?
Welcome to my first website! I thought it would be great to celebrate this milestone by blogging about the entire process — getting started with the help of The Free Website Guys, then putting in the content myself.
As a virtual assistant (VA) and writer, I knew that eventually, I would have to have a website that I can show potential clients. I wouldn't say it's strictly necessary; I've seen other VAs give out links to a Google Drive portfolio or a beautifully designed introductory packet on Canva.
However, I think anyone would agree that having a website of your own adds an extra layer of professionalism.
You don't have to spend anything, either. If you're just starting out, you can easily build a simple website for free on platforms like Strikingly or Wix. I started out on Strikingly myself and was able to create a nice one-page site in a few hours.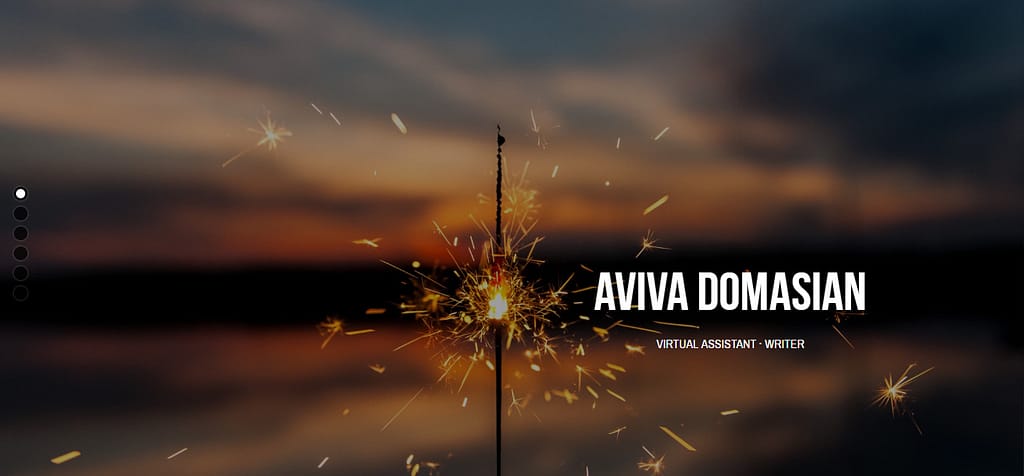 Of course, your site URL will display their names; for example, avivadomasian.mystrikingly.com or avivadomasian.wixsite.com. But that's okay; as long as your site can clearly show potential clients how you can help them, you shouldn't worry too much about the URL.
How I found out about The Free Website Guys
My Strikingly site was done and I was happy about it, but I was seriously considering buying a domain and connecting it to Strikingly just so I could make it my own.
As it happens, I was hanging out in one of the VA Facebook groups I was in when I stumbled across a post that would get the ball rolling. If I remember correctly, someone was asking for recommendations on affordable website designers, and another member recommended The Free Website Guys.
I quickly looked them up and found out they did, indeed, design websites for free. Naturally, anyone who wanted a free site had a few requirements to meet:
Simple website. You can ask them to build a feature-rich site, of course, but then it would have to be a paid service.
Getting started right away
Hosting through Bluehost or Siteground
Fortunately, I ticked all those boxes and I had the means to pay for hosting, so I filled out the application form on their website. They have an acceptance rate of about 40%, which is reasonable. I mean, if I'm providing a service for free, I would only pick projects that I really want to work on.
The site stated that they usually get back to the applicant within 48 hours, and they will only contact you if they choose to work with you.
I was quite sad when I heard nothing from The Free Website Guys after two days, but I totally understood.
So imagine my surprise around a week later when I received an email from Sven Nilsen, their lead developer, informing me that they've accepted my application.
The process
Sven was my point of contact, and communication took place entirely within a single email thread. First, I signed up using their Bluehost affiliate link. I chose a one-year Choice Plus plan because it included domain privacy.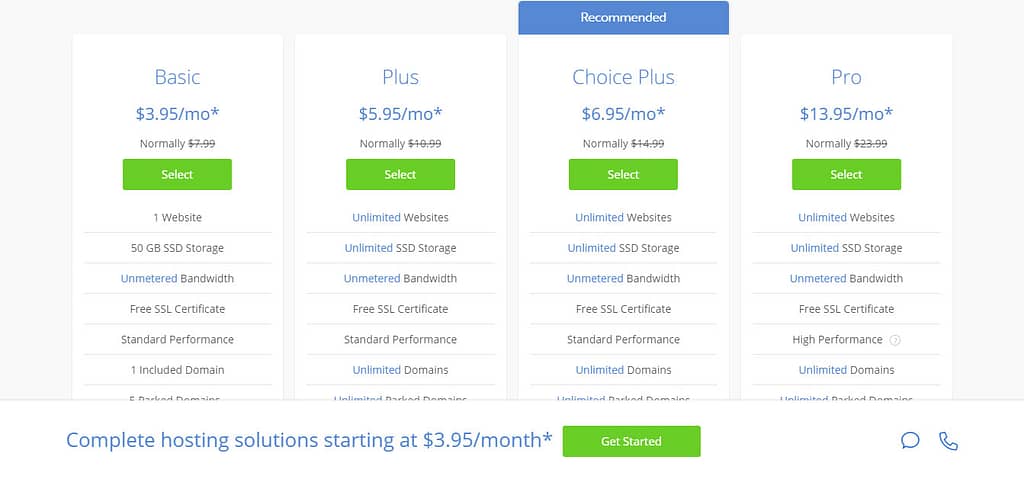 Afterwards, I created a new Google account that they connected to Google Analytics and Google Search Console. Then I created an administrator account for them on WordPress.
The next step was picking a theme. It's not as fun as it sounds. When you're a methodical decision-maker like me and you have a ton of themes in front of you, choosing becomes stressful.
The Free Website Guys highly recommend Divi and offer four hours of additional work if you purchase a subscription through their affiliate link. As I'm not exactly rolling in dough, I told Sven I wanted to go with a free WordPress theme instead.
He reiterated the disadvantages of free themes, and I told him I wouldn't blame them if my website doesn't turn out the way I imagined it to be because of the free theme's limitations. After all, it was my decision.
However, Sven offered to give me access to one of their Astra agency themes for a small, one-time fee. $25 sounded reasonable, so I picked a theme I liked and paid them through PayPal.
After about a week, Sven informed me that my website was up and running. He also sent me a link to a handover video made by Casey, who built my site.
A hiccup
There was one little hiccup at the handover — I couldn't get WordPress blog posts to appear on the front end.
I asked Sven about this, and within the day they had fixed the problem. John, the company's co-creator, even recorded a video for me. Now that's awesome.
Tinkering with my brand-new site
Picking an Astra theme was a great decision. The Free Website Guys built my site using Astra + Elementor, a combo that comes highly recommended in the VA groups I'm in.
I picked a theme that closely fit my needs, but as it turns out, I could've chosen practically any theme. I have no website building experience, but Elementor is easy to work with. Well, it's not as easy as Showit, another website builder I've messed around with, but you can see I figured it out.
My website is a labor of love — emphasis on labor. As my footer says, The Free Website Guys built it, but 90% to 95% of the front end is me.
In contrast, 95% to 100% of the back end is them. For someone who knows next to nothing about running sites, this is invaluable. They cleaned up my WordPress dashboard by uninstalling all the unnecessary stuff, then put in useful free plugins after.
I'd say I've spent close to 30 hours making this simple site look good. Fortunately, it was easy to change the fonts and color scheme, but choosing the right stock photos made my head ache.
I'm telling you, it's not as simple as choosing a picture you like. I even had to change the color of my call-to-action buttons to match the notebook on my homepage header; otherwise, I would've had to look for a new photo for the nth time.
Also, it was rather painful to have to work on three versions of my site: desktop, tablet, and mobile. The Astra themes are responsive but you do have to tweak things a bit; otherwise, some elements might look odd on smaller screens.
Having said that, I'm thrilled that Elementor offers this option. Anybody worth their salt will tell you it's essential to have a mobile-friendly website. I personally spend most of my time on my desktop, but most of your site traffic will come from mobile.
Everything worked out in the end, and my job is as close to finished as it'll ever be. I received Sven's first email on February 28, and now, March 30, I am finally ready to unveil my website.
Closing thoughts and recommendations
I highly recommend The Free Website Guys if you're working with a limited budget. As you can see, you will have to do a lot of the building yourself (it's a free service, after all) even if you don't deviate from your theme that much.
That's not necessarily a bad thing; if you're nitpicky like me, you will want to be hands-on. Also, learning to do this by yourself means that you don't have to call someone whenever you want to change up your content or design. And you save money!
If you want to avail of The Free Website Guys' service, you can send in an application through my affiliate link.
Don't forget to put my full name (Aviva Domasian) in the part where they ask how you heard about them! If they pick you, you'll get an extra three hours of development time, valued at $150. Cool, right?
Of course, I also recommend them to anyone looking for help building a site. As I mentioned in my Trustpilot review, if The Free Website Guys' free service is this amazing, then I'm certain their paid one is even more so!